6 Whiskeys You'll Want To Try If You Don't Like Whiskey
Whiskey is an incredibly versatile spirit, perfect for just about any occasion. In fact, there's probably no liquor more synonymous with "having a drink" than whiskey. Such is the love that many have for this special elixir and has even earned the name "the water of life." However, for every lover of whiskey, there's also a hater, or at least one who simply prefers a different type of booze.
From light, floral scotches and full-bodied, smokey bourbons to fruity, spicy cocktails, it's safe to say there's a whiskey drink out there for everyone. So if you are one of those who dislike whiskey, it's probably because you just haven't tried the right one yet, so don't be in a hurry to give up. Here are some great bottles to help ease you into the whiskey world:
Wild Turkey 101
This bourbon is absolutely stunning stuff with its toffee and vanilla notes, and a really well rounded balance. Bourbons tend to mature more quickly due to high humidity and a significant angels' share, so you might find that they are quite younger than equivalent scotches. At 50.5 ABV, however, Wild Turkey 101 boasts a certain sweetness and abundant smoothness, making it everything a seasoned whiskey lover wants in a bourbon and mild enough for a newbie to commence his scintillating journey towards appreciating a good whiskey.
The best part is that essentially anyone can get into bourbon, more so if they're interested in giving whiskey a try but not necessarily ready to start with Scotch and deal with the superficial pompousness around it. It's simple and open to exploration, such that you can usually decide from the first glass whether or not you like it. If you do relish it though, then this brand is a nice gateway to more complex whiskey-based spirits.
Redbreast 12-Year-Old Irish Whiskey
Irish whiskeys have enjoyed double-digit growth in the last couple of years thanks to their light, sweet, fruity and baking spice-flecked flavors. This particular Irish whiskey is a great starter whiskey for those looking to get acquainted with this liquor category. Redbreast 12-Year-Old is a delightful single pot whiskey that won the Overall Irish Whiskey of the Year' at the 2013 Irish Whiskey Awards. It is aged in Oloroso sherry barrels so expect a rich, nutty flavor with hardly a trace of most whiskeys' harsh burn.
Also known as "the priest's tipple", this bottle is great to sip on its own or in an Irish Coffee. It is an excellent choice for those who think they dislike whiskey because it pretty much sets out to give them a whole new perspective. Redbreast 12-Year-Old producers have been quite adept at adding personality to their whiskeys with a smooth, rounded flavor with just a perfect amount of sweetness.
Dillon's Rye Whiskey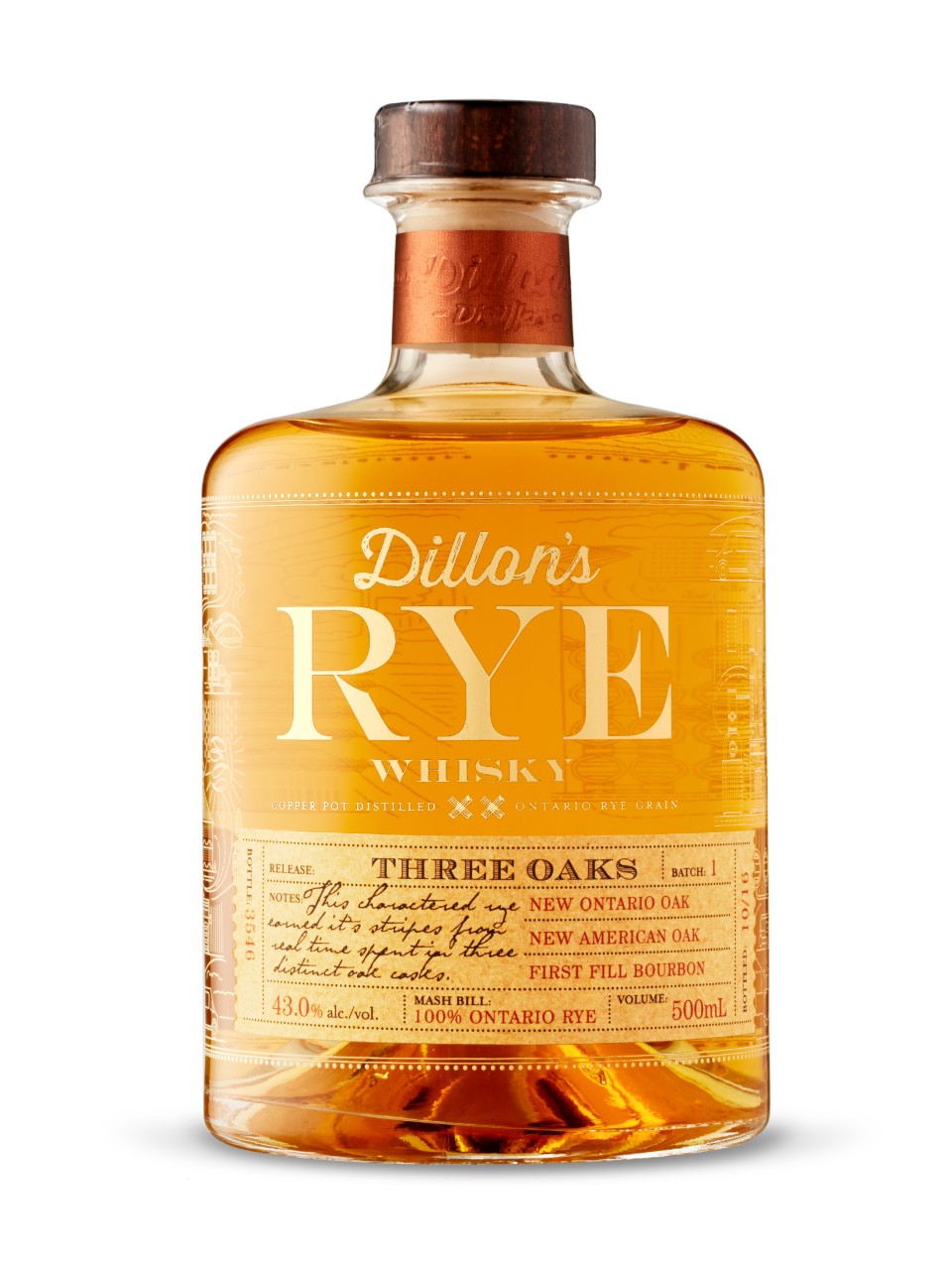 This Canadian whiskey is for proper whiskey explorers as well as those testing the waters. Perhaps you had a bad experience with a cheap flask of rye and have finally summoned enough courage to give whiskey another go. Dillon's Rye Whiskey delivers something different. It is not too dissimilar to bourbon but its producers may have done just enough to craft it into a separate entity with its own distinct style.
It is made from pure rye grain only – no barley, no wheat, no corn, and is distilled one batch at a time in pot stills instead of in columns like other brands. With no flavorings or colorings added, its producers fondly refer to it as liquid truth. In terms of flavor, expect spicy, warming and oaky, with plenty of licorice notes. Having won the silver medal at the 2019 Canadian Artisan Spirit Competition, this drink is definitely something you'd enjoy with friends or on your own, that is if you're willing to put a bit of effort into finding it.
The Balvenie Caribbean Cask Aged 14 Years
If you like rum but are still on the fence about whiskey, this Speyside scotch may just be the perfect spirit for you. It's aging process is unique in that it is first stored in traditional oak casks after which it finishes its maturation in casks that had previously held Caribbean rum. This has endowed this fine vintage with vanilla and toffee notes as the rum contributes extra sweetness to the flavors and eliminates the intense smokiness typically associated with scotch. Its aroma is rich with creamy toffee and notes of tropical fruits, namely passion fruit, apples, mangoes, and a hint of orange in the background.
Balvenie 14 Year Old is an accessible and seriously interesting dram for the newcomer. It is arguably one of the easiest styles to get to grips with, whether as an inspired take on Rob Roy cocktail when mixed with some sweet vermouth, or poured over ice for a stiff but surprisingly refreshing nightcap.
Four Roses Single Barrel Bourbon
Yes, another bourbon on the list. This Kentucky-made liquor is a solid option for anyone looking to take their first foray into the whiskey world. Its flavors are rich, complex, and balanced; a multi-award winning bourbon that is scintillating from the moment you serve it till the last drop. Like with any good whiskey, the tasting note starts from the nose where you are greeted with a savory aroma of combine dried spice, pear, cocoa, vanilla and maple syrup. It then teases your palate with hints of ripe plum and cherries, and then finished with smooth and delicately long notes of oak, chocolate, and butterscotch.
If the robust, full-bodied flavor profile of the Four Roses Single Barrel bourbon is not enough to convince you to drink it straight, consider mixing it into a cocktail — it does make a damn fine Whiskey Smash.
George Dickel Superior No. 12 Whiskey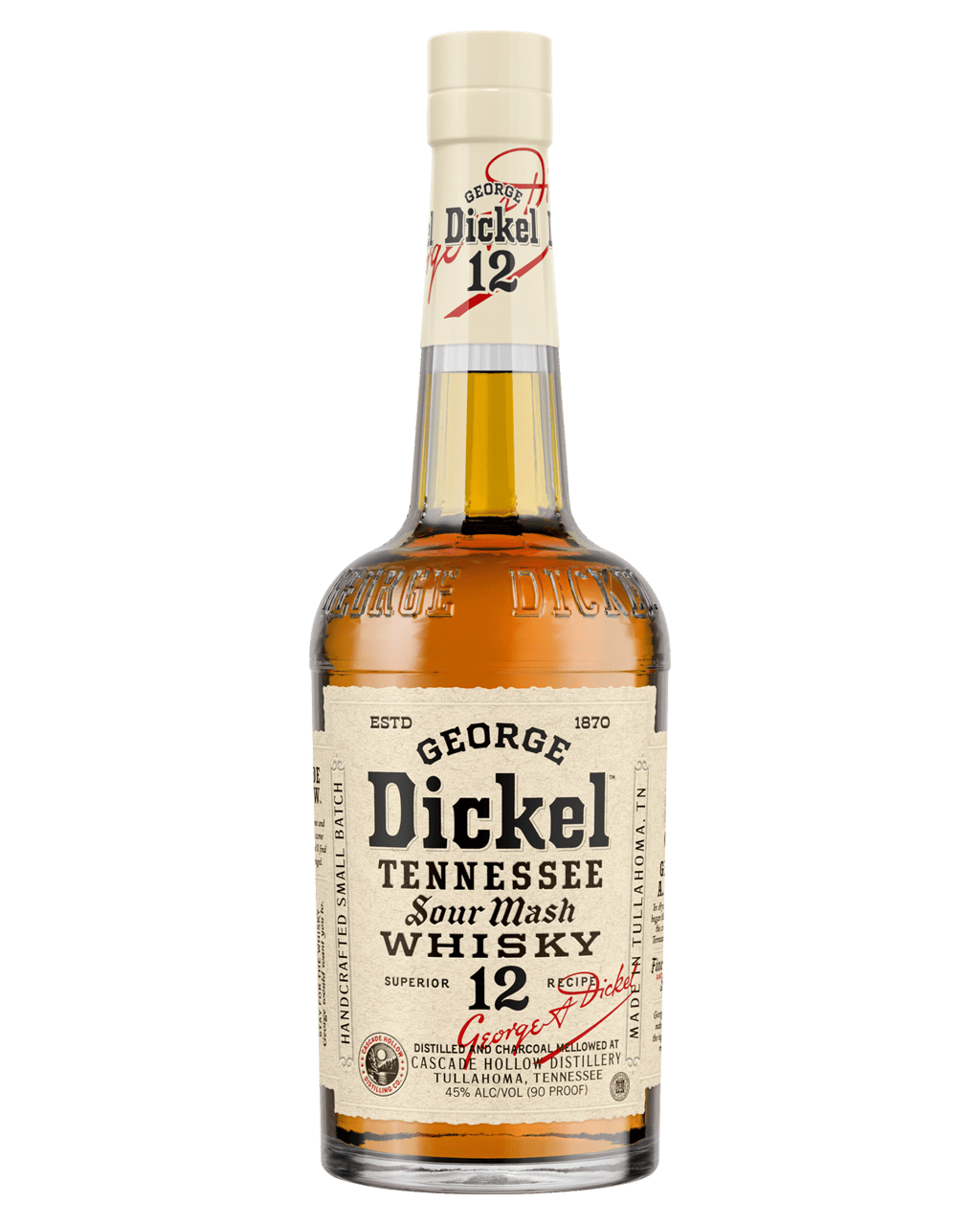 This 90-proof (45% ABV) sour mash whiskey is a classic expression from the George Dickel collection of Tennessee whiskeys. It is made with a mash bill of 84% corn, 8% rye and 8% malted barley, and presents a rich flavor profile with hints of vanilla and caramel. Add a splash of water for some more sweetness. There's also little to no burn in spite of its slightly higher ABV. George Dickel Superior No. 12 is an award-winning bottle and even earned an impressive 93 points from the Beverage Tasting Institute in Chicago. You may not like whiskey very much, but this one is simply hard to dislike. Older whiskeys are blended to achieve its deep, assertive flavors with an incredibly smooth finish.
Whiskey Mixes
One of the main reasons some people dislike whiskey is that it often seems intimidating, especially if they are novice drinkers and are worried that it's going to kick them in the teeth with its high alcohol content or be too harsh going down. With its complex flavors and rich notes, quality whiskey can and should be enjoyed by all, whether on its own or as part of a mixed drink.
In terms of whiskey mixes, of course, the classics like Manhattan or Old-Fashioned are reliable cocktails that perfectly complement the flavor of a good whiskey. However, there's now a whole new world out there for whiskey cocktails. Who knows, perhaps you just might taste one that changes your mind for good.
Whiskey is often called "the water of life" for a good reason; on the best of days, it serves as a flavorful way to celebrate whatever milestone or accomplishment you've just completed; and on the worst days, it can serve as an effective comfort blanket to block out the world, albeit for a little while. You can share it with your family and friends, or even bond with strangers over a fine pour of the stuff at your local watering hole. Whiskey is awesome! So if you think you truly dislike whiskey, perhaps it's time to have a rethink and pour yourself that good drink.